About Yvonne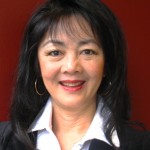 Yvonne Chang's approach to professional and personal development reflects her cultural grounding as a Chinese American growing up in the San Francisco and as a cultural pioneer who left the United States and immigrated to The Netherlands, where she developed her coaching practice for corporate, government, business leaders and individuals over two decades. Yvonne's interest in deep change reflect the example of her great grandfather, who helped lead to the Chinese Nationalist Revolution. Bridging three cultures in three professional settings (employee, consultant and entrepreneur) has sharpened Yvonne's perceptions of the role that ethnic culture and organizational culture play in her client's search for greater job success while building a more authentic and "whole" life.
Yvonne's coaching and trainings draw on contemporary thought on human development, leadership, and change and her experiences as a professional dancer, business executive, human potential consultant and project leader in eco-psychology and environmental sustainability. Chang is lead consultant and trainer in the Leadership Development Program for the City of Portland's Diverse & Empowered Employees of Portland (DEEP). She also is the founder of the Women of Color Empowerment Series group and mentor for Women in Environment. Yvonne brings a richly holistic background to her work and feels privileged to have earned the trust of many clients, of different ages, cultures, and occupations in various organizational effectiveness settings, in The Netherlands and a growing number in the United States.
Degrees: M.A. Transpersonal and Eco-Psychology, Naropa University, B.A. Performing Arts., University of California, Santa Barbara.
ICF Credential: International Coach Federation's Professional Certified Coach (PCC)  Professional certification: Pathwork® coach/helper, The Natural Step™ facilitator.                            Intensive training: Feminine Power™ practices, consensus-building facilitation.
Continual studies: Pythagorean philosophy, meditation, Eastern and Western wisdom traditions, body-mind practices, and Yvonne is always learning new ways to enhance her client's success.
Yvonne Chang Consulting (2011) marks the transition for Ms. Chang's from operating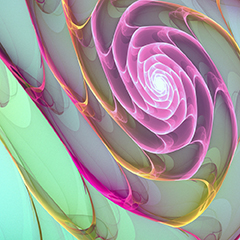 in affiliation with the Netherland's consulting firm to operating from her own USA-based consulting firm. She is excited to bring her work to the Pacific Northwest and as Chief Empowerment Officer to establish a solopreneur practice, while maintaining coaching on an exclusive-need basis in The Netherlands. During her 23 year affiliation, Yvonne, worked both fully and partially within Kinhem Organization Advisers Network (Koan), a Dutch management consulting firm on the leading edge of organizational transformation and culture revitalization. There Chang initiated and developed various personal development for leadership programs. Also as a lead consultant on corporate identity and communications projects, Chang's innovative initiatives enhanced employee engagement through communications tools that clearly illuminated corporate vision.  Earlier in her career, Yvonne worked for Levi Strauss & Co. where she was a member of the merchandising team leading the introduction of the company's hugely successful Dockers™ Brand.