USA-Netherlands Programs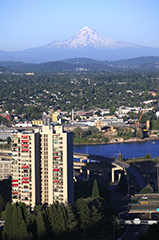 Portland

February 23, 2017 | 11-1pm | Schwabe, Williamson & Wyatt PacWest Center
Yvonne's workshop: Plot your Path with the Career Advancement Compass

Are you feeling stuck or uncertain about next steps in your career?  In this workshop you will learn how to use a practical tool, the Career Advancement Compass, to help pinpoint where you need to go and steer your career towards more satisfying work and success. Participants will learn when and where to concentrate their energies to move forward professionally. This workshop will guide attendees through quadrants of career planning that look from inside to outside and from upside to downside. The workshop provides some time to apply this tool to their current situations and participants will leave with a sense of next steps.
Lunch will be provided thanks to our generous event sponsors, Schwabe, Williamson & Wyatt and HDR. PacWest Center: 1211 SW Fifth Avenue Suite 1900 Portland, OR 97204.
Conference sponsored by the Women in Environment (WIE) professional development committee and the women of HDR and Schwabe, Williamson & Wyatt. And WIE 2017 Corporate Sponsors are Farallon Consulting, Anchor QEA, and Shannon and Wilson.
Check out the Women in Environment event page link. Visit Eventbrite to register and email me if you want more information, yc@yvonnechang.com.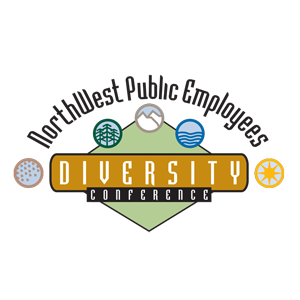 23rd Northwest Public Employees Diversity Conference
October 18, 2016 | 10-12noon & 2-4pm | Oregon Convention Center, rm 251
Yvonne's workshop: Leadership Lessons from Communities of Color
An important lesson about leadership that we can learn from communities of color is the importance of communal and culturally vibrant leadership practices. This session builds on Juana Bordas' writings on this topic and from the presenter's own experience as a woman of color and a leadership development coach/mentor. Through the presentation and individual and group activities, we give participants a tool to integrate in their work teams a kind of communal and culturally rich leadership practices. The guiding assumption is that these practices can balance out and substantially enhance more individualistic, mainstream leadership models.
Conference sponsored by Multnomah County, City of Portland, Clackamas County, Portland Development Commission, Washington County, Metro, Portland Public Schools, Home Forward, Department of Environmental Quality, Port of Portland, TriMet, City of Hillsboro, Oregon Health Authority, Clark County, Portland State University, City of Gresham, City of Tigard, City of Lake Oswego, Oregon Department of Transportation, City of Beaverton, Tualatin Hills Park & Recreation District, and AFSCME
Check out the link http://www.nwpublicemployeesdiversityconference.org/2016/09/12/leadership-lessons-from-communities-of-color and email me if you want more information, yc@yvonnechang.com.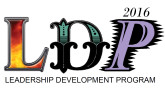 Diverse & Empowered Employees of Portland's ~ Leadership Development Program 2016
April 2016 marks the launch of the Leadership Development Program (LDP) pilot sponsored by Office of Equity and Human Rights working with three established DEEP Affinity Groups – City African-American Network, Unidos Latinos Americanos, and Women's Empowerment.
The LDP is a nine-month pilot program for women professionals and professionals of color to build leadership skills, create a network and support system, and learn strategies to advance them and their careers. The aim and goal of the LDP is to move the percentages of women and minorities in management and supervisory positions to a higher level. It is not only good for morale, but it makes the work that the City does more enriching and our customer service much better.
The LDP is meant to take a more targeted approach to leadership development on the basis of the respective participatory affinity groups. Training by lead trainer and program consultant, Yvonne Chang and co-author and program evaluator, Glen Fielding, will seek to engage issues more specific to the challenges faced by minorities and women while providing the participants with practical tools that they can use to enhance their work product and how to overcome the daily gender and racial biases. Special subject matter expertise workshops will be offered by Steven Holt.
Check out the link https://www.portlandoregon.gov/70708. and email me if you want more information, yc@yvonnechang.com.

April 20, 2016 | 5pm ~ 7:30pm | METRO Council Chamber
Keys to Managing Disturbing Emotions at Work and in Life

This workshop is designed to help all participants come to feel, know, and engage constructively with the threatening emotions that diverse and inclusive work spaces may bring forth. The session will offer concepts, tools, and processes for relating to diverse people from a place of emotional intelligence and self-knowledge. Participants will develop the "hard" skills of description, analysis and conceptualization in the "soft" areas of emotional and body awareness and emotional self-management and meaning-making. Individuals will be more able to contribute to equitable and inclusive work environments with more awareness and less emotional reactivity.
Workshop sponsored by Metro, APACC, Photos by Kim, Soulayvanh Photography, Happy Island Restaurant, Yvonne Chang Consulting and the Women of Color Empowerment Series (WOCES).    Check out the link www.facebook.com/events/1150087921710142 and email me if you want more information, yc@yvonnechang.com.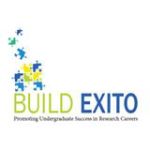 Portland State University and Oregon Health Sciences University jointly received a major grant from the National Institute of Health to serve as a center for innovation to help undergraduates, including those from diverse backgrounds, be successful in health research careers. The first cohort of scholars come together in Portland June 22-26 for the BUILD EXITO Scholars Summer Orientation. Yvonne has been invited to give a workshop during this ground breaking orientation week.
Inclusive Mentoring: what does it mean to you?
Thursday & Friday June 25-26, 2015  |  9-9:50am  | Lincoln Hall, Rm 225 at Portland State University
The emphasis will be on helping the scholars to identify the qualities they seek in a mentor and the self-learning and self-reflection needed to create a mutually beneficial mentoring relationship. Inclusive mentoring includes each of the major dimensions of their lives, their personal, cultural and professional identities.
Part 1 (Thurs June 25) of this two-part workshop introduces key mentoring concepts, zooming in on the various hats that a mentor wears and two important focus areas to guide the mentee's development. Students will have a chance to access their "zone" and touch into its importance as an expression of their unbounded self.
Part 2 (Fri June 26) invites students to extend the personal exploration initiated in Part I to the realm of culture and their cultural identity. A demo illustrating a mentoring dialogue on a heartfelt cultural theme will be featured in this part. They will also have a chance to take a look at different forms of mentoring and to identify next steps on their inclusive mentoring path.
Email me if you want more information, yc@yvonnechang.com.

Portland Park's CITY NATURE announces workshops on mentorship
Inclusive Mentoring: an expanded view of the mentoring relationship
June 19, 2015 | Hoyt Arboretum  | 1-3pm | for Environmental Employee Pipeline Intern Leadership
May 6, 2015 | Mt. Scott Community Center Auditorium | 1-3pm | for City Nature staff
A rich culture of mentorship at all levels increases productivity and workplace satisfaction. This workshop introduces a new framework for thinking about and practicing mentorship. This framework has relevance to people (mentees and mentors) with a drive to improve their workplace performance, but has particular resonance for people of color because it emphasizes three areas of development that emerging minority-culture leaders need in particular: personal mastery, cultural agility and organizational moxie. Yvonne will introduce a new focus area for mentorship – eco-friendliness – that is especially relevant to anyone involved in mentorship within an environmental-oriented profession.
Email me if you want more information, yc@yvonnechang.com.

2015 PHRMA 10th Annual Strategic HR Management Conference:
Tour de HR Portland: Are You Ready to Lead the Pack?
May 20, 2015 | Oregon Convention Center
Yvonne's workshop: A Relational Approach to Empowered Leadership: A Priority for Women and People of Color
This session on empowered leadership for women and people of color falls squarely in the broad strategic business management credit areas of (a) Diversity and (b) Leadership as a Business Strategies as well as the responsibility are of (9) facilitating the development and communication of the organization's core values, vision, mission and ethical behaviors. The main take away insight: HR managers need to connect the dots between newer and more cooperative approaches to leadership and the distinctive personal and cultural needs of people of color.
Conference sponsored by the Portland Human Resource Management Association (PHRMA) and partner Davis Wright Tremaine
Check out the link: www.portlandhrma.org and email me if you want more information, yc@yvonnechang.com.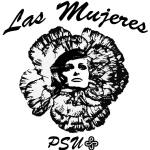 Radiance: From Inner Self to Outer Leadership
Friday April 24, 2015  |  1 ~ 3:00 pm  | Smith Student Union SMSU298 at Portland State University
Is there a place for radiance in leadership, in the workplace? When emerging leaders clear the path to access their full radiance, they set the stage for extraordinary leadership. Radiance is the light that flows from within you that is often obscured by self-doubts and defenses. Come participate in an interactive presentation and discussion with other women that explores how emerging leaders can stand in their full radiance.
Conference hosted by Las Mujeres PSU. Email me if you want more information, yc@yvonnechang.com.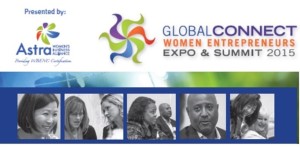 April 16th, 2015  |  7:30 am ~ 9 pm  |  Marriott Hotel in Portland, OR
A place where women business leaders come together to explore doing business globally with large corporations in the areas of manufacturing, construction, technology, food, industrial, fashion and other women business owners who are making things happen globally. Showcase your businesses and meet one-on-one with large global companies as well as large WBE firms you can partner with for more contracts.
Moderator for Roundtable Discussions:  Creating the Future Through Collaboration with Global Finance & Staffing, Strategic Alliances and Manufacturing.
Conference hosted by Astra Women's Business Alliance and sponsored by ALOM, ManPowerGroup, Marriott and TransPak.
Check out the link http://womenglobalconnect.com/home and email me if you want more information, yc@yvonnechang.com.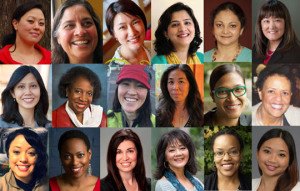 2015 2nd Annual Women of Color Empowerment Conference:
Rocking the World for Generations to Come
Wednesday February 25, 2015  |  8 am ~ 3 pm  | METRO Council
Meet some of Portland's exemplary women leaders who unite and a commitment to serve the common good. Conference themes:
Women of Color as Innovative Leaders
Critical Health Care Issues for Women of Color: Insights, Advocacy and Solutions
Women Helping Women: our Need and our Gift
Mentoring Women of Color for Personal Wellness, Cultural Agility and Organizational Moxie
Conventional mentoring tends to focus simply on a mentee's career advancement. However in this workshop a fuller and more inclusive form of mentoring will be explored with participants' engagement. Participants will learn how mentoring can help a mentee integrate her personal, cultural & professional identities. Through this integrative process both mentors and mentees come to know what personal wellness means for them, they learn to appreciate their native cultures while reaching out to the workplace culture, and cultivate wisdom about the unwritten rules of organizational life. A demonstration of a mentoring dialogue will be featured.
Conference sponsored by Asian Pacific American Chamber of Commerce of Portland, Partners in Diversity & Portland Business Alliance and METRO.
Check out the link: www.apacc-or.org/eventdetail/?archive=Y&URLID=76 and email me if you want more information, yc@yvonnechang.com.

Monday February 9, 2015  |  5 pm ~ 7:30 pm  | METRO Council Chamber
The mission of the Women of Color Empowerment Series is creating positive environments to build a supportive community for women of color & all women. For 2014-15, 6 events are spread over the year, about every other month. Each event is inspired by one of the topics that the founding group was most excited about. Spiraling throughout the year's events are the core themes of embracing the radiance within and building relationships in our community. Entrance is always free, but for some events a food donation is appreciated.
RADIANT POWER 2.0: Body, Beauty & Presence in the Workplace
As winter moves into February, this workshop will offer a supportive community for women of color and all women to meet and learn. And your natural radiance may just bring luster to the gray months of winter. This professional development mini-workshop will focus on
Restore your radiance by embracing your body, beauty and the attractiveness of your feminine qualities.
Reclaim your power by linking radiance to your presence in the workplace.
Email me your RSVP, yc@yvonnechang.com or add yourself to our FACEBOOK group, link: www.facebook.com/groups/1460512564213181

Connecting Communities Coalition's Leadership Academy
August 5, 2014 | Portland Business Alliance
Mari Watanabe and Yvonne Chang kick off the first class with an inspiring w0rkshop on "Leaders, Leadership and You". The Connecting Communities Coalition has become aware of the great need for leadership development opportunities in the disability community. Because the cross-disability community is a diverse group of individuals, the Coalition sought to create a curriculum that provides the accommodations, support, and flexibility needed for people with disabilities to access leadership development programs. This Leadership Academy will cover a broad range of technical and theoretical topics, including study of great leaders, team building, effective communication, ethics, and public speaking.
Yvonne's presentation: Stepping into your own unique Leadership Presence
Academy partners are PHC Northwest, NW Natural, Portland State University, Portland Business Alliance, The Standard, Oregon Commission for the Blind and City of Portland Disability Program.
Check out the link www.thecccoalition.org/leadership-academy and email me if you want more information, yc@yvonnechang.com.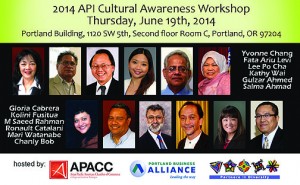 8 am ~ 3 pm
The purpose of this workshop is to foster a better understanding of the history and struggle of immigrants in the workplace. If you have business interactions with immigrants, this workshop will help you to better understand the cultural, economic and influential impact that the local API community faces in this region.
Yvonne moderating the Panel Discussions:  Asian Muslim Influence
Conference sponsored by Asian Pacific American Chamber of Commerce of Oregon and Southwest Washington, Partners in Diversity & Portland Business Alliance
Check out the link: www.apacc-or.org/eventdetail/?URLID=61 and email me if you want more information, yc@yvonnechang.com.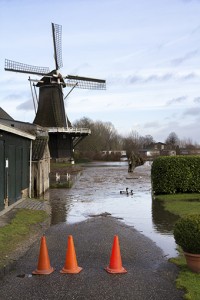 Netherlands
Voorjaar Special Aanbieding

Dubbelsessie Coachingspakket
Inhoud 
Persoonlijke behoeften verhelderen en selectie van coachingsonderwerpen
~Specifieke korte termijn doelstellingen mbt gedrag, relatie, levenswensen en/of beperkende overtuigingen
Jouw persoonlijke kernkwaliteiten-analyse bespreken
~Winter Dubbelsessie Coachingpakket is inclusief korte schrijftelijke analyse van kernkwaliteiten
Plan-van-aanpak met actiepunten voor oplossingen samen maken
~Nemen van concrete stappen met een ervaren coach als gids is een sleutel tot het boeken van resultaten
Tussen 31/08 – 14/09, duur van sessies en tijd
 Elke sessie is ongeweer 2 uur, dus twee keer 2 uur
Pakket-sessies kunnen overdag, 's avond en/of in weekeinden plaatsvinden: 31/08-14/09. Het is belangrijk afspraken vooraf via email vast te leggen, omdat ruimte beperkt is
Neem gauw contact met mij op om afspraken voor jouw dubbelsessies te maken: yc@yvonnechang.com