Services
Coaching

My coaching practice has a single, unremitting focus: to help you live your highest dreams and play your biggest game for a wildly extraordinary life.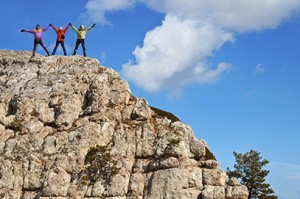 My coaching is customized to meet you where you are and take you into your fullest potential and as far as your imagination can see. It is personalized to match your needs, talents, and aspirations as well as your practical sense of how intensive and how extended over time you want the coaching experience to be. As Chief Empowerment Officer, I am your guide, but you are in charge (for an expanded definition of coaching, as I offer it, please click on this link–this would link to the section "What is Coaching" ). Click below to read more.
Unique Approach – Unique Background
Three-Tiered Coaching Process
Learning Communities
Are we a Match?
How does Coaching Work?
Prices & Fees
Training

Specializing in Successful Human Relationships, I offer five trainings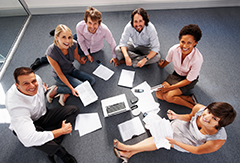 all designed to help  professionals and teams enhance their interactions within and across work groups and other organizational units and with their surrounding environment and communities.
My trainings reflect the reality that members of a work organization spend a lot of time together and face inherently complex interpersonal and task demands. Without special training and support, professionals often feel stuck inside a social and organizational "pressure cooker." My training equips participants to lower the pressure, experience more ease and achieve greater success and exceptional effectiveness. Here are the titles of my trainings [click on each title more information]:
Role and Leadership Effectiveness Workshop
Vision-in-Action Training
Interpersonal Skills and EQ Atelier
Team-building: Consensus, Cooperation, and Synergy Atelier
Work-life Balance Mindset Training
On the Training page linked here again you will find Are we a match for training? to determine whether my trainings are a good match with your needs or the needs of your organization.
Please go to the Training page to learn more about the Prices and Fees.
And More
Project Coordination.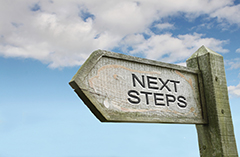 I'm pleased to provide project coordination for business, government and non-profit groups. Most recently, I've provided project coordination, including inter-organizational and cross-continental communication and project advocacy, for environmental sustainability programs. But I'm open to all sorts of projects, especially those that are pioneering new possibilities and breaking new ground. Please click on the Project Coordination link for more information.
Thematic Presentations with Facilitated Group Interaction (links again to the And More page). I'm also pleased to offer presentations on selected human-centered practices and to lead post-presentation follow-up group discussions and activities. Please click on the Thematic Presentations/Follow Up link for more information.
For more information on the Price of project coordination and of thematic presentations with follow-up, please go the the And More page.